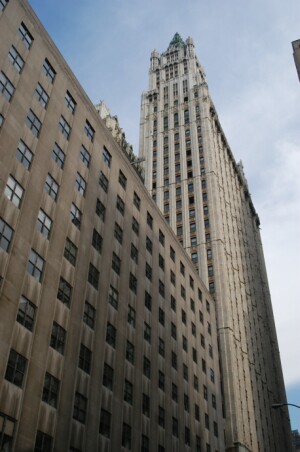 We offer a broad array of special event services geared toward businesses & institutions—each designed to help organizations achieve specific goals, including—
Meetings, Conferences & Trade Shows
Whatever the size of your event, Entertainment Consultants can help you exceed expectations.
We'll show you how to turn "ho hum" meetings and programs into "ah ha" experiences, with creative, cost effective ideas for enhancing business presentations, entertaining participants, and increasing booth attendance.
From start to finish, we'll guide you through the process by carefully handling every aspect of the planning and production, including—
Project management
Venue research & selection
Accommodation & transportation services
Signage
Booth & display design
Production logistics
Props and decor
Technical services, including lighting, sound & special effects
Staging, set design & backdrops
Jumbo screen projection
Vendor coordination
Equipment rental
Emcees & speakers
Entertainment & attractions
Photography & videography
Models & novelty performers
Promotional gifts
 
Promotions & Product Rollouts
If your organization is planning a new product launch or program and you need technical, logistical, and on-site production support—as well as "eye-popping" ideas to enhance promotions and rollout events, look no further than Entertainment Consultants. Corporate services include—
Event marketing & public relations
Product demonstrations
Press conference and promotional "pep rally"
Celebrity emcees
Models & novelty performers
Music and entertainment
Technical services & special effects
Staging, set design & backdrops
Customized props and decor
Indoor tickertape parades
Hallmark Celebrations
From corporate and institutional galas, community celebrations, and holiday events, to small milestone recognition functions for groups or individuals, Entertainment Consultants has the experience and resources to make the event memorable—regardless of budget.
Whether a hallmark anniversary, awards banquet, retirement, special achievement, or tribute event, we'll provide dozens of ideas, suggestions, and unique event elements specifically tailored to your function. Our expertise includes—
Concept development & execution
Venue & vendor coordination
Invitations, program & keepsakes
Theme decor
Music & entertainment
Event choreography & protocols
Customized toasts, roasts, presentations & parodies
Special awards, proclamations, letters, gifts, plaques & mementos
Creative photo & memento displays
Custom-produced video montage
Scripted tribute presentation
"This is Your Life" historical reminiscences segment
When your organization needs to celebrate an important anniversary, holiday, or milestone achievement, or hold a retirement, tribute, or special recognition event—you can rely on Entertainment Consultants to make certain the project is a success. We offer a myriad of services geared specifically to—
Awards banquets
Roasts & retirements
Anniversaries
Commemorative programs & Tribute events
Theme parties & programs
Receptions & holiday celebrations
Company Outings